ChemoFilter: Novel Endovascular Medical Devices to Reduce the Toxicity of Chemotherapy
Date: April 25, 2019, 4:00–5:00 PM
Location: Annenberg 105
Speakers: Steven W. Hetts, M.D, Department of Radiology and Biomedical Imaging, University of California, San Francisco
Anand S. Patel, M.D., Providence Little Company of Mary Medical Centers-Torrance & San Pedro, A Research Associate of Radiology, University of California San Francisco Medical Center
Chemotherapy can sometimes cure or control tumors, but its use is limited by toxic side effects. Dr. Hetts and Dr. Patel will outline their development of prototype medical devices to reduce the toxicity of chemotherapy, thereby enabling better tumor control with fewer side effects. They will discuss their collaboration with investigators from Caltech, UC Berkeley, and Purdue as well as private industry in order to develop devices that capture drugs using a variety of chemical and physical approaches.
---
Director, Stanford Wearable Electronics Initiative (eWEAR), Stanford University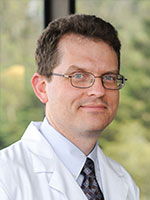 Steven Hetts, MD, is Chief of Interventional Neuroradiology at the UCSF Mission Bay Hospitals, where he provides cutting-edge, minimally invasive endovascular therapy for children and adults with stroke, cerebrovascular disease and tumors. As Co-Director of the Interventional Radiology Research Laboratory, Dr. Hetts is involved in translating basic science and engineering research into clinical applicability. The main theme of his research is development of novel image-guided endovascular devices and techniques for the treatment of stroke, tumors, vascular malformations, and other conditions accessible through the blood vessels or skin. Dr. Hetts received his MD from Harvard Medical School and his undergraduate degree from Harvard College. He completed his medical internship at Stanford and his diagnostic radiology residency, diagnostic neuroradiology fellowship, and interventional neuroradiology fellowship at UCSF, where he joined the faculty in 2008.
Dr. Patel is Chief of Interventional Radiology at Providence Little Company of Mary Hospitals in Torrance and San Pedro. He is also a Visiting Research Associate of Radiology at UCSF. He graduated from the University of Pennsylvania obtaining a degree in Bioengineering. He then completed his MD at Harvard Medical School, and completed his Diagnostic and Interventional Radiology training at UCSF. His interests lie in minimally invasive cancer treatments, advanced imaging techniques such as MRI, and artificial intelligence. Dr. Patel is a former CEO/Co-Founder of a National Cancer Institute funded startup for safer cost-effective liver cancer treatment. Dr. Patel works with startups and leading organizations to develop new technologies. Currently, he is working to develop novel radiology artificial intelligence tools.